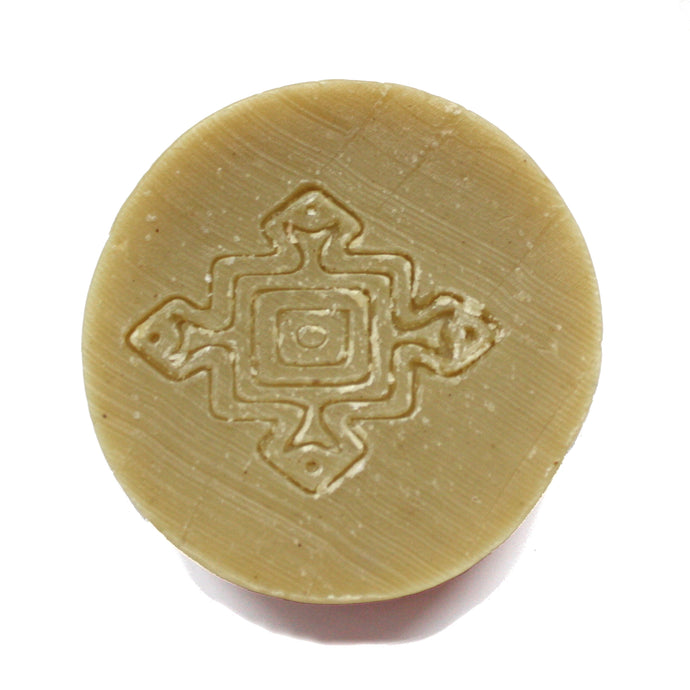 Natural Kids 2 in 1 Gentle Shampoo Bar
Regular price $ 12.00 $ 8.00 Sale
This shampoo bar which doubles as a soap bar, gently cleanses your little ones hair and body without stripping of its natural oil
Helps replenish moisture in kiddos hair leaving it feeling soft and frizz free.


Good for 80-100 uses (about 3 bottles of shampoo/shower gel)

Works for Hair and Body

For all hair types, safe for the entire family.
Our shampoos are handmade in smaller batches to insure the highest quality.
This bar of shampoo is not tear free!
Our Shampoo bars are 100% plant based and therefore do not contain any numbing agent. Soaps have a higher PH level which contributes to the burning sensation in the eyes. Soap Free shampoos Do not Contain Soap but use synthetic surfactants instead.

Shampoo directions: Rub a little shampoo into your child's scalp and hair, use your fingertips to massage in. Once product has lathered, rinse out thoroughly.

Contains Only: Olive oil, coconut oil, Sustainable desert oil, castor oil, Essential Oils (Ylang Ylang), Co-op sourced ethical beeswax.
Your purchase helps support women cooperatives in the Sahel.
✓ Organic ✓ Bioethical ✓ Handmade

 
✓ 1 Tree Planted