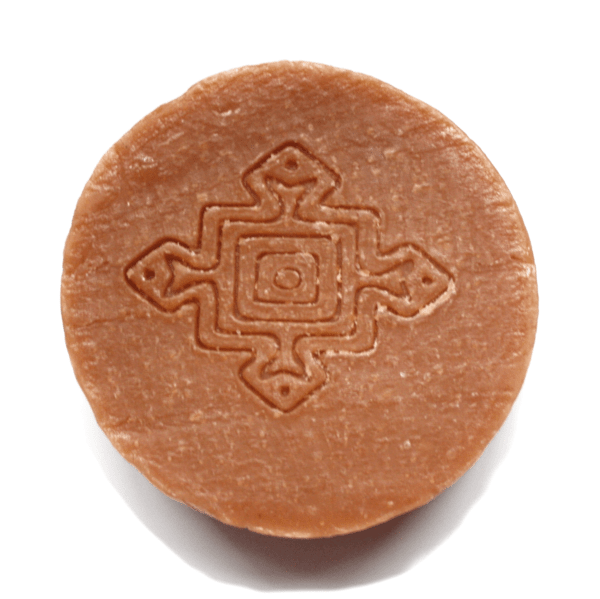 Detoxifying Desert Date and Red Clay Shampoo Bar
Regular price $ 15.00 Sale
Daily cleanser and hair strengthener, fortified with castor oil

and blue cypress essential oil to infuse shine and softness into every strand.
Great for oily hair,

helps perk up limp hair and removes hair product buildup which contributes to an oily appearance. 

Gently cleanses and strengthens hair, d

oes not strip hair of natural oil.

For all hair types.
Our shampoos are handmade in smaller batches to insure the highest quality.
Shampoo directions: Rub directly into hair and scalp, use your fingertips to massage in.

Once product has lathered, rinse out thoroughly. Follow up with a conditioning rinse or a conditioner of choice



Contains Only: Olive oil, coconut oil, sustainable desert oil, red clay, castor oil, Beeswax (Blue Cypress Essential Oil).

Your purchase helps support women cooperatives in the Sahel.
✓ Organic ✓ Bioethical ✓ African Handmade

 
✓ 1 Tree Planted