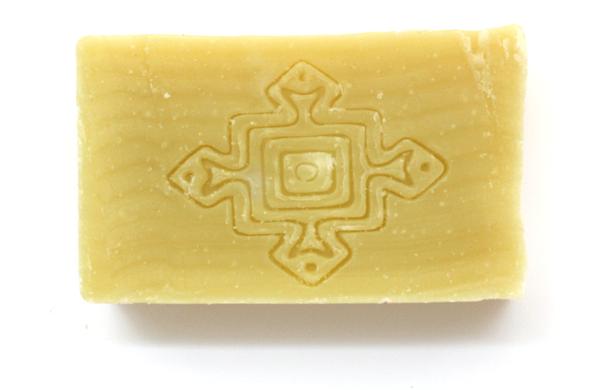 Extra Mild Desert Date Clay Bar
Regular price $ 14.00 $ 12.00 Sale
This Handmade Natural Soap bar has a high desert oil content and is enriched with glycerin and vitamin E for superior moisturizing ability. It gently cleanses the skin while nourishing and adding moisture.
White clay (Kaolin) is great for oily skin, will purify and soften the skin without dehydrating, remove impurities from the pores, and promote uniform skin tone and natural luminosity. While the Desert Date Oil (a wild dry oil that is high in vitamin E) will work to block free radicals from the body, rejuvenate skin, and won't clog pores.
Use for face and body. This bar is high in glycerin that attracts water, keep soap dry between uses for longer life.  
Our soaps are handmade in smaller batches to insure the highest quality! Each batch is hand cut while allowing the soap to cure for 4-5 weeks.
Contains Only: Sustainable Wild Harvested Desert Date Oil, Olive oil, Coconut Oil, White Clay, Sustainable Co-op sourced Beeswax, pure essential oils (Blue Cypress).
Your purchase helps support women cooperatives in the Sahel.
✓ Organic ✓ Handmade ✓ Bioethical 
✓ 1 Tree Planted