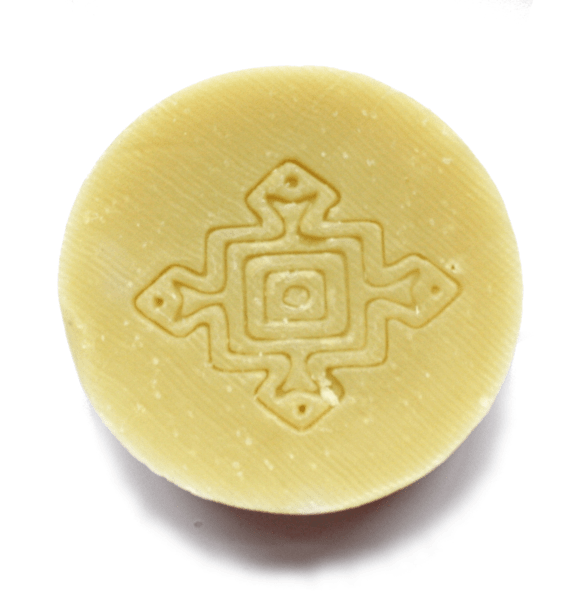 Extra Mild Desert Date Clay Shampoo Bar
Regular price $ 14.00 $ 15.00 Sale
Daily cleanser and hair strengthener, infused with desert date oil and castor oil

to promote healthy, beautiful hair with great shine and a silky-soft feel!
Great for

for dry or frizzy hair.

Helps soften unruly hair,

reduces frizz and fly-aways.

Excellent for sensitive, itchy scalp.

Packed with essential fatty acids, vitamin E, and naturals oils to restore hair's natural health and body.

For all hair types, safe for the entire family.

Our shampoos are handmade in smaller batches to insure the highest quality.
Shampoo directions: Rub directly into hair and scalp, use your fingertips to massage in. Once product has lathered, rinse out thoroughly. Follow up with a conditioning rinse or a conditioner of choice.
Contains Only: Olive oil, Coconut oil, Sustainable Co-op sourced Desert Date Oil, Castor oil, White Clay, Blue Cypress Essential Oil, Co-op sourced ethical beeswax.
Your purchase helps support women cooperatives in the Sahel.
✓ Organic ✓ Handmade ✓ Bioethical 
✓ 1 Tree Planted