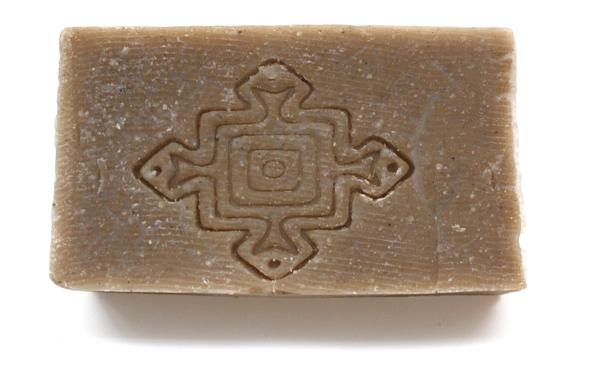 Rhassoul and Sahara Melon Seed Oil Bar
Regular price $ 12.00 $ 8.00 Sale
Good for your skin Rhassoul and Sahara Melon Seed Oil Bar
Contains our own Sahara Melon Seed Oil (also known as Kalahari Oil, Ootanga Oil, Voondi Oil), a multi-tasker oil that nourishes, conditions, and heals. 
And Rhassoul Clay, a mineral-rich clay that helps naturally control acne, draw out blackheads, absorb excess oil while moisturizing and cleansing at the same time. 
Use for face and body.
Our soaps are handmade in smaller batches to insure the highest quality! Each batch is hand cut while allowing the soap to cure for 4-5 weeks.
Contains Only: Sustainable Melon Seed Oil, Olive Oil, Coconut Oil, Ghassoul Clay, and Beeswax.
Your purchase helps support women cooperatives in the Sahel.
✓ Organic ✓ African Handmade ✓ Bioethical 
✓ 1 Tree Planted